Not only frustrating but blocked drains can cause serious damage to your property.
A blocked drain is a pipe that doesn't allow water to flow through smoothly. There are many different causes of blockages but the most common are tree roots, grease, and household items that shouldn't be flushed such as wipes, nappies and sanitary items.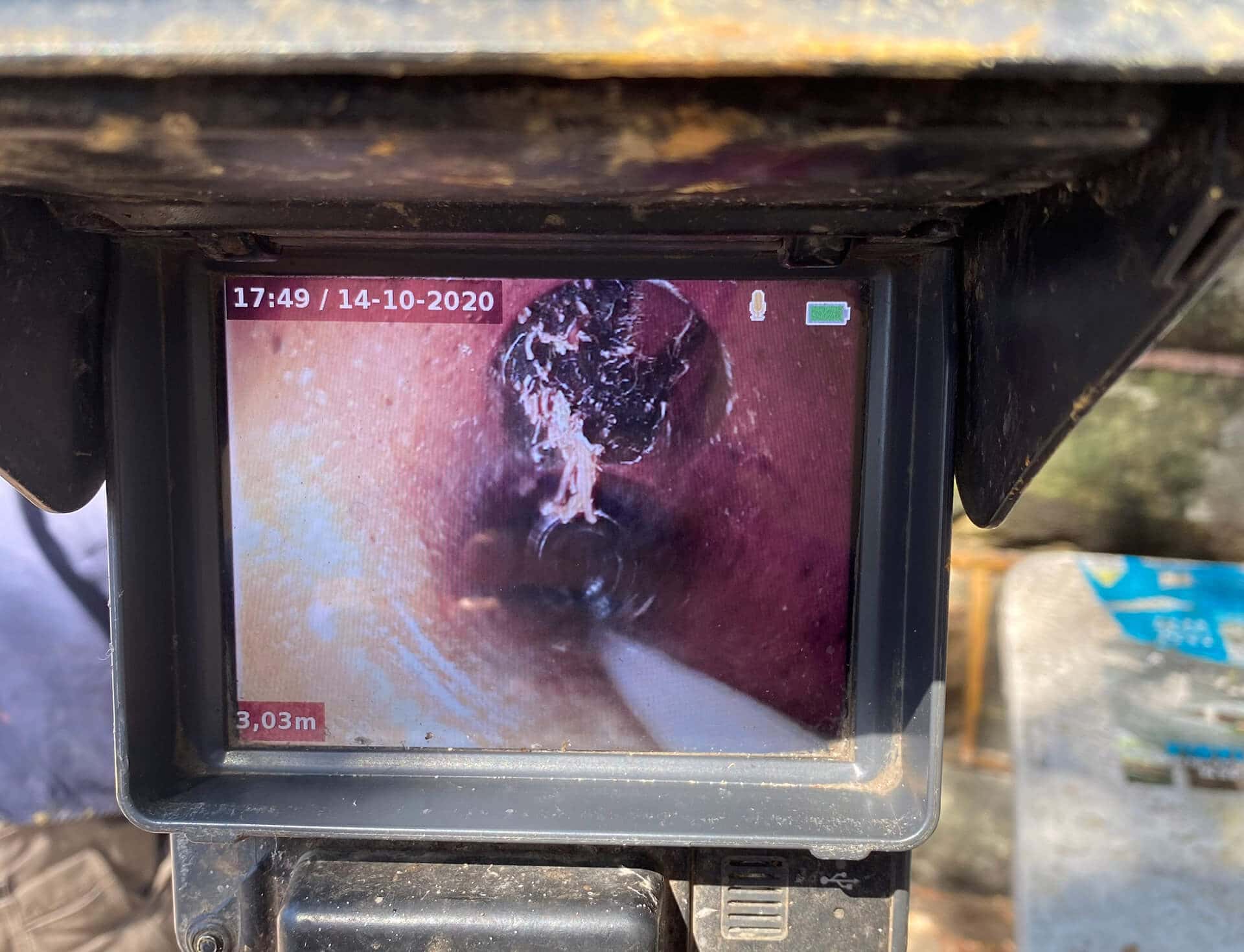 Water pooling in the drain that has a blockage can flood your property causing extensive damage to floors, furnishings, not to mention the mould that may follow.
If you think you may have a blocked drain its best to act now. The quicker you have it looked at the less damage there will be to your pipes. Left untreated pipes can burst under the pressure.
SIGNS THERE MIGHT BE A BLOCKAGE
Water pooling & backing up in the toilet when flushing

A slowly draining sink or bath

Water pooling in the bottom of the shower

An odour or smell coming from the drains

A drain or toilet that makes gurgling noises
WHAT CAUSES A BLOCKED DRAIN
One of the most common causes of blockages in drains, tree roots can be more powerful than you think and push their way into pipe work creating major disruption and blockages.
If food fats & oil are poured down the sink over time the grease congeals in the inside of the pipe partially or fully blocking it.
Hair down the drain after shampooing, emptying your brush hairs in to the toilet or straightening your hair over the basin, may no seem like a lot of hair at the time but over time it builds up and tangles together creating a blockage.
Wipes, nappies, sanitary items, cotton buds, dental floss. These household items should not be flushed and can cause you major plumbing issues.
Jet Blast
 Fluid Pipe Relining using high pressure jet equipment to clean and clear blockages in your plumbing.
 We also have a robotic cutter that can we can feed into the pipe and cut out blockages that won't budge such as tree roots.
CCTV Inspection
Our camera allows us to inspect the drain and find out what is causing the blockage
The camera is inserted into the drain and via a monitor we are able to inspect the condition of the drain and pin point any problems in their exact location using pipe locator technology on the camera head.
Regular blocked drains is usually an indication that there is damage. The CCTV recordings help us provide an accurate quote and inspection.
Relining
If the CCTV footage identifies other problems to your pipes and there is cracks and damage that needs to be repaired we can discuss our no dig pipe relining solutions with you and these are a permanent fix to cracked or blocked pipes.