Most homeowners know the importance of timely pipe repairs, but some may put these repairs off because of how time-consuming and arduous the process can be. Traditionally, pipe repairs involved extensive digging to gain access to the affected area, causing damage to properties including the lawn, garden, and landscape whilst costing a fortune!
As a leading expert in pipe relining, Fluid Pipe Relining advise customers to opt for the trenchless no-dig method to fix their drainage or sewer piping systems. Did we pique your interest with the term "no-dig"? It's true! Pipe relining fixes the problem from the inside out, salvaging existing pipe systems where possible. It is no wonder why many homeowners in the Eastern Suburbs, Inner West, North Shore, and Northern Beaches are turning to this innovative repair method.
Let's dive into six major benefits of pipe relining in this blog.
1. Pipe relining is minimally intrusive
The pipe relining process is significantly less intrusive as it requires no digging. This is a huge benefit in comparison to the excavation that is needed with conventional pipe repairs. Think about this, you are not only saving the initial excavation related costs, but you are also dodging the cost and time needed to fix the pathways and lawns after the repair!
2. Pipe relining is durable and reliable
At Fluid Pipe Relining, we offer a 30-year guarantee on our work and the relining materials we use have a lengthy 50-year life expectancy. Pipe relining is a long-term, durable solution that will free you from the responsibility of repairing or replacing your pipes consistently.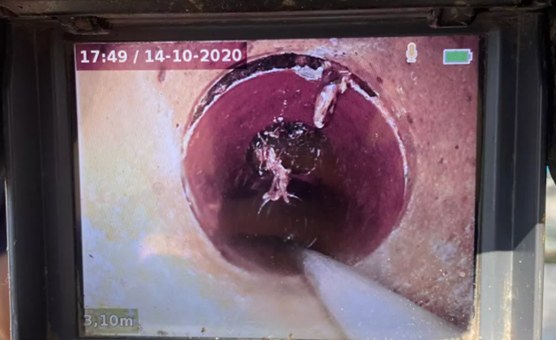 3. Pipe relining means no more root damage
After your pipes have been relined, the chances of tree roots invading and damaging your pipes again are slim to none. Relining the cracks with quality Brawoliner materials prevents any potential entry points, ensuring tree roots will not be a problem any longer.
4. Pipe relining is versatile
Pipe relining can often be used in hard-to-reach locations such as underneath properties, beneath roads, and under delicate infrastructure like heritage houses. This process can help to fix sewer or stormwater drains made from a range of materials including:
5. Pipe relining is an eco-friendly solution
Pipe relining is an environmentally friendly solution to blocked or damaged drains. The sooner your drain or sewer pipe system is repaired, the less water wastage and water pollution.
6. This process increases safety
With traditional pipe repairs, disruption is caused to the ground surface which increases the risk to residents and the passersby. Trenches, piled debris, and holes additionally increase the risk. The last problem you would want to face is dealing with a child or pet that has been injured by a situation that has been caused by repairs. Pipe relining supports a safer environment.
For All Your Pipe Repair Needs, Contact Fluid Pipe Relining
Traditional pipe repair techniques have a tendency to be slow and messy. It usually involves digging trenches, having to deal with waste and reinstating gardens and pathways. Whereas modern relining techniques can reduce the time and money spent on traditional pipe repairs from weeks to days and, often, from days to hours.
If you are considering relining for your property, contact Fluid Pipe Relining today. Whether you need help with blocked drains, trenchless pipe relining, or blocked sewers, we are ready to help you out. Call our expert team on 0410 522 799 now!